How To Grow A Chef-Inspired Tower Garden | Tower Garden
Do you dream of whipping up Tower-to-table meals with plump tomatoes, delicate dill, crisp peppers, and more? Foodies and dedicated home cooks, rejoice: The Chef-Inspired Tower is for you!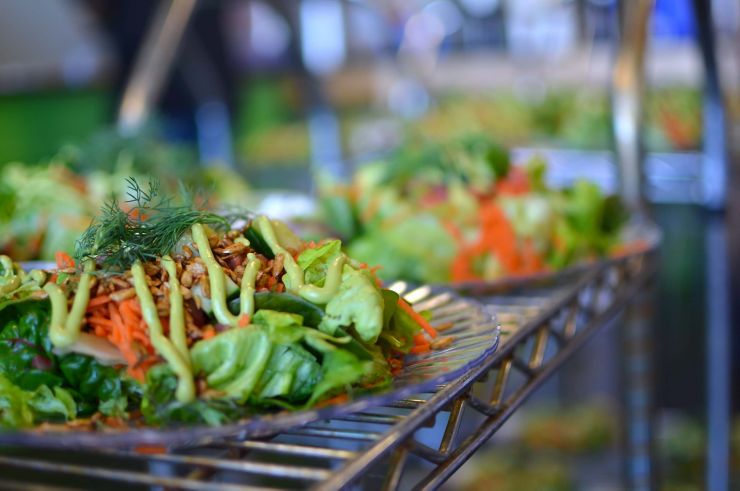 Top Plants to Grow in a Chef's Tower
Among the questions to consider when planning your Tower Garden is, "What plants will I grow?" To satisfy your inner chef (and hungry diners), aim for a large variety of veggies, fruits, and herbs that will shine in your culinary creations.
Browse this plant list to create your ultimate chef's garden. You'll need to decide in advance where to locate your Tower Garden, as many large, fruiting crops will not grow well indoors without some extra time and care. With that in mind, grow these plants indoors* or out for a steady supply of cooking ingredients:
Basil – easy-to-grow herb, common choice for pesto base
Beans – wonderful raw or cooked in stir-fries or soups
Cabbage – often steamed, primary ingredient in slaw 
Chard – delicious, versatile green and top superfood
Chives – delicate hint of green onion, suitable for omelets and dips
Cilantro (Coriander) – both a herb and a spice, cornerstone in Mexican and Asian dishes
Collards – staple of the U.S. South, packed with nutrients
Cumin – core ingredient in Latin, Middle Eastern, and Indian cuisine
Dill – adds a fresh, herbal flavor to foods like grilled fish and fried eggs
Kale ­– a celebrated green, great in salads or sautéed
Leeks – buttery member of the onion family, often added to soups
Lettuces – add an unmistakable crunch to sandwiches, salads, tacos, and spring rolls
Mustard greens – spicy and quite tasty when stir-fried
Oregano – present in virtually all Italian dishes
Parsley – more than a garnish, complements stews and potato dishes
Rosemary – reach for this herb when roasting potatoes or grilling chicken
Sage – associated with the holidays, but useful year-round
Savory – lesser known herb, brings bean dishes to life
Spinach – commonly eaten in salads and stir-fries
Thyme – aromatic herb, pairs well with most everything (especially mushrooms)
*All plants grown indoor require LED Indoor Grow Lights to grow properly.
And if your Tower Garden will live outside, consider adding these to the mix:
Cucumbers – essential in chilled soup, refreshing salad ingredient
Eggplant – popular meat substitute, wonderfully rich when roasted or grilled
Hot peppers – easiest way to spice up any dish, range in heat levels
Squash – steamed, sautéed, or shredded for zucchini bread
Sweet peppers – enjoyable stir-fried or stuffed, adds color to dishes
Tomatoes – perennially popular crop with endless culinary applications
How to Arrange a Chef Tower
Now that you know what plants to grow, here are some tips about arranging them. Note that this plan assumes you have 28 planting spots. Adjust it to your tastes and equipment needs, and happy growing!